Pilot Plant / Industrial Scale Supercritical Fluid Systems
Applied Separations manufactures pilot plant through large industrial-scale production supercritical systems in any size and configuration. Large scale supercritical fluid systems are almost all custom-designed, built for specific applications with unique size/volume specifications and levels of automation.
Applied Separations, Inc. will work with you one-on-one to design your custom, multipurpose, movable pilot plant/small production system. The system may be as straight forward as a manual system having one extractor vessel and venting to atmosphere to an automated system having multiple extraction/reaction vessels with multiple separators, recycling the CO2.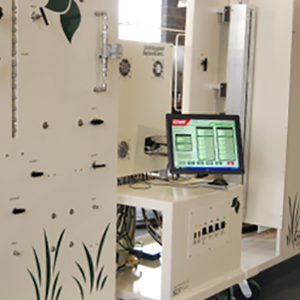 Custom Systems:
Not all laboratories are the same, and neither are all projects. Nothing "off the shelf" will work for you? We understand and will help you build your own. We can help you customize our systems to meet your needs.
Computer control/Automation:
Applied Separations offers you a completely computer controlled/automated system for use in your laboratory. Ask us how our automated technology can help you.