Spe-edTM SFE Basic*
The Spe-ed SFE Basic is the perfect entry-level system for any lab. The Spe-ed SFE Basic will allow you to get started with supercritical affordably, without sacrificing quality or features.
If you are looking to teach Supercritical Fluids Technology, the Spe-ed SFE Basic is the tool to use.
Applied Separations is meeting the growing, world-wide commitment to a cleaner, greener environment. Environmentally friendly Supercritical Fluid (SCF) technology works with today's innovative, easy-to-use systems from Applied Separations.
Your students will be leading tomorrow's green process using no petroleum solvents and no toxic residue.
The Spe-ed SFE Basic meets the rigorous needs of day-to-day use in the classroom and are made for hands-on demonstrations. It is safe, simple to operate, fast and affordable, with features found in other, more expensive SFE systems.
Demonstrate Supercritical Fluids in emerging industries, foods, natural products, and nanotechnology where solvents can't be used.
*The system was previously known as the Spe-ed SFE Prime. The change was made to both streamline and reflect upgrades to the system.
The system features:
temperatures to 220°C*
pressure up to 10,000 psi (690 BAR)
pump: up to 200mL/min flow rate**
control of flow rates to each vessel
fully-adjustable, non-clogging micro-metering valve
process vessels ranging in size from 5 to 100mL
extract collected into SPE cartridges or standard glassware
in-line trapping capabilities
modifier addition capability
liquid sample extraction capability
multiple over-pressure safety devices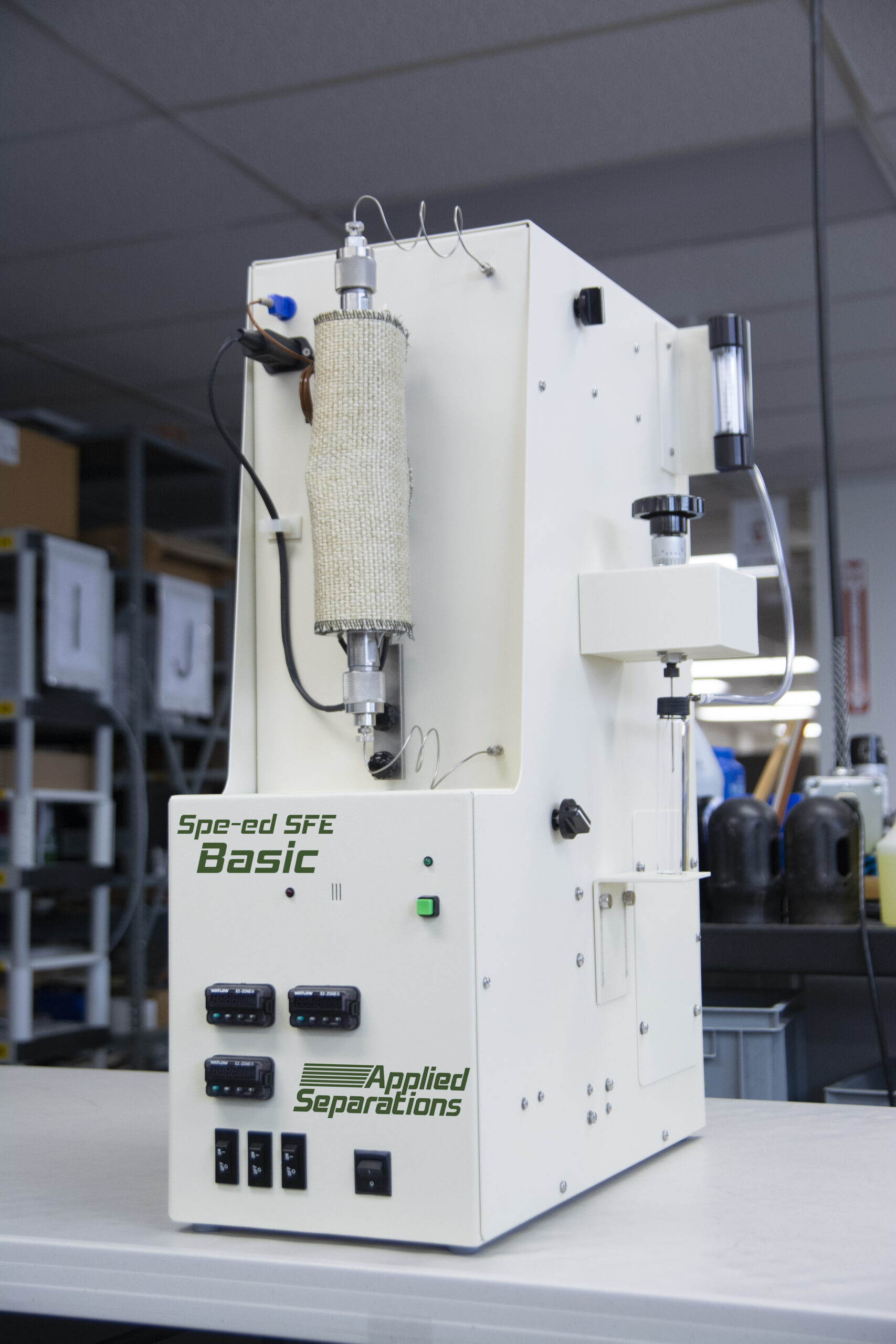 It's Easy Being Green!
Easily replace your harsh solvents with supercritical fluids. Carbon dioxide is one of the most commonly used supercritical fluids.
CO2 is:
- Safe
- Inexpensive
- Readily available
- An ideal substitute for many hazardous and toxic solvents
- CO2 is not produced in the SCF process. Existing CO2 is merely used. There is NO addition to any greenhouse effect.
Heating Compartment
Temperatures to 220°C*
Micro-metering valve
Straightforward adjustable design
Non-clogging
Simplified cleaning/rinsing
Maintenance-free
Flow control +/- 1.8%
Heated to compensate for Joule Thompson cooling
Vessels
5mL to 100mL hand tightened
Simplified shutoff valves
Static and dynamic extractions
High-Pressure CO2 Pump
Reliable air driven
Pressure 690 BAR (10,000 psi)
up to 200mL/min flow rate**
Digital pressure setting maintains a desired setpoint throughout the system
Integrated cooling requiring no external chiller
Temperature
A PID temperature controller maintains the precise fluid temperature inside the high-pressure vessel.
Independent temperature sensor monitors the precise temperature of the vessel
Safety
Built-in automatic overpressure and over-temperature safeguards
Audible alarm
Pressure relief valve
Rupture disc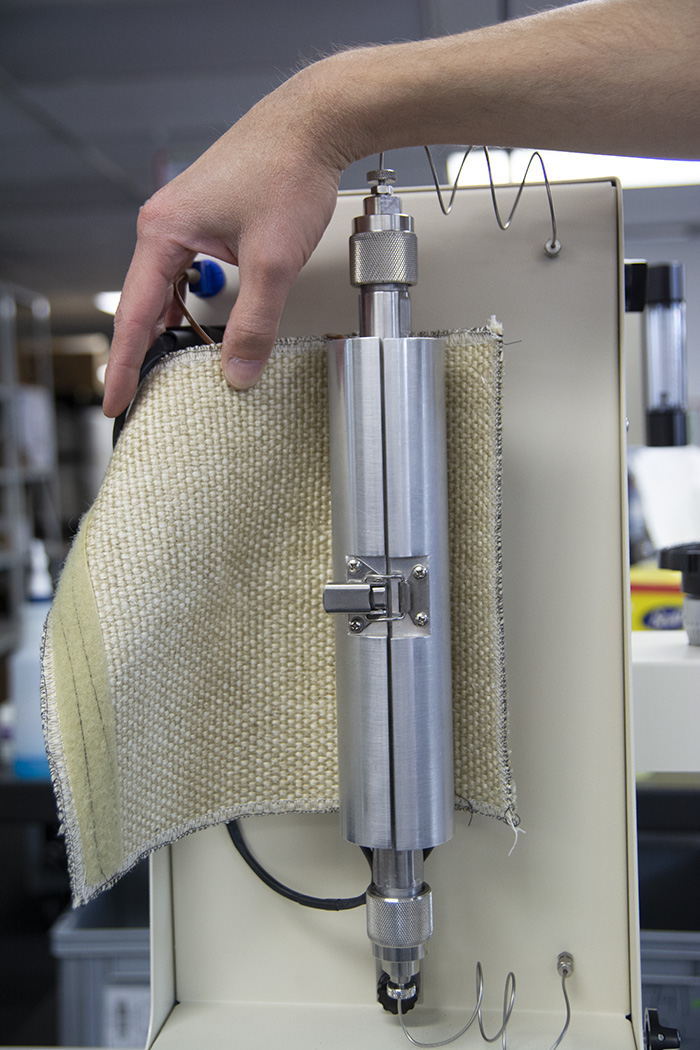 * with higher temperature accessories
**for atmospheric (incompressible) liquid